Staff Directory
Need Help? We are here to meet your needs!
---
Jeannette Huber, CPRP – Director of Parks and Recreation
Greg Hooper, CPRP – Superintendent of Recreation
Cathy Krydynski – Business Manager
My career with the Alsip Park District began in November 1996 as a part-time bookkeeper. In November 2013, I took on the role of Business Manager. As a resident of Alsip since 1983, my family of 3 children has been active with the park for over 30 years. My husband and I now spend our time traveling and enjoying our 5 granddaughters.
Daren McLaughlin – Superintendent of Parks
Born and raised in Alsip. Daren likes Chocolate.
Dale Durnin – Park Forman
James Parrott – Park Laborer
Mike DeChene – CPSI Park Laborer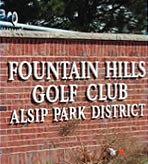 Richard Gottardo – Fountain Hills G. C. Manager
Danielle Peso Companio – Food & Beverage Manager
Leslie Guerrera, A.C.E., CPO – Aquatic/Fitness Supervisor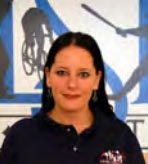 Denise Michalski, CPP – Recreation Supervisor
Denise has worked for the district for the past 16 years. She is a resident of Alsip and began her career as a member of the full-time office support staff in 2001 and was promoted to Recreation Supervisor in charge of Special Events and Adult Programming in 2011. Her interest includes her family, music, the arts and cheering for most of the sports teams in Chicago.
Donna Smith – Office Manager
Donna began her career at the Alsip PArk District in 2003 working in the Women's Circuit Center. In 2007, she changed positions moving to the front office and being a part-time office support staff, she was promoted to her current ful-time position as Office Manager in 2016. She has resided in Alsip for over 30 years.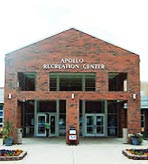 Main Office – General E-Mail
---