Parks with lighted fields and/or courts close at 11 pm. Unless specified, all other parks close at dusk. All parks open at dawn. There are no alcoholic beverages or open fires allowed on park property.
Skate Park 
Infinity Web 
Picnic Area


 

Alsip Park District
Skate Park Rules and Regulations

1.
 CAUTION:  In-line skating, skateboarding, and biking are high-risk recreational activities with inherent risks for serious injury.
2.
Absolutely NO PEGS on bikes!
3.
All users are responsible for inspecting equipment prior to use to ensure that it has not been vandalized and is safe for use.  Do not use equipment if broken or wet.  Report any unsafe conditions to the Alsip Park District at 708-389-1003.
4.
The area is unsupervised and participants utilize at their own risk.
5.
It is required that all users wear proper protective equipment such as helmets, elbow pads, knee pads, etc. during activities.
6.
Personal owned ramps, boxes or other devices may not be brought into the facility.
7.
Alcoholic beverages, glass objects and persons not skating are prohibited in the skate park.
8.
Please be courteous to ALL USERS and the skate park surroundings.  Refrain from horseplay.
9.
This facility closes at DUSK!
 
The Alsip Park District is allowing the use of Bikes (no pegs) and Boards on a trial basis. Although bikes are allowed on a trial basis, no pegs on a bike at any time!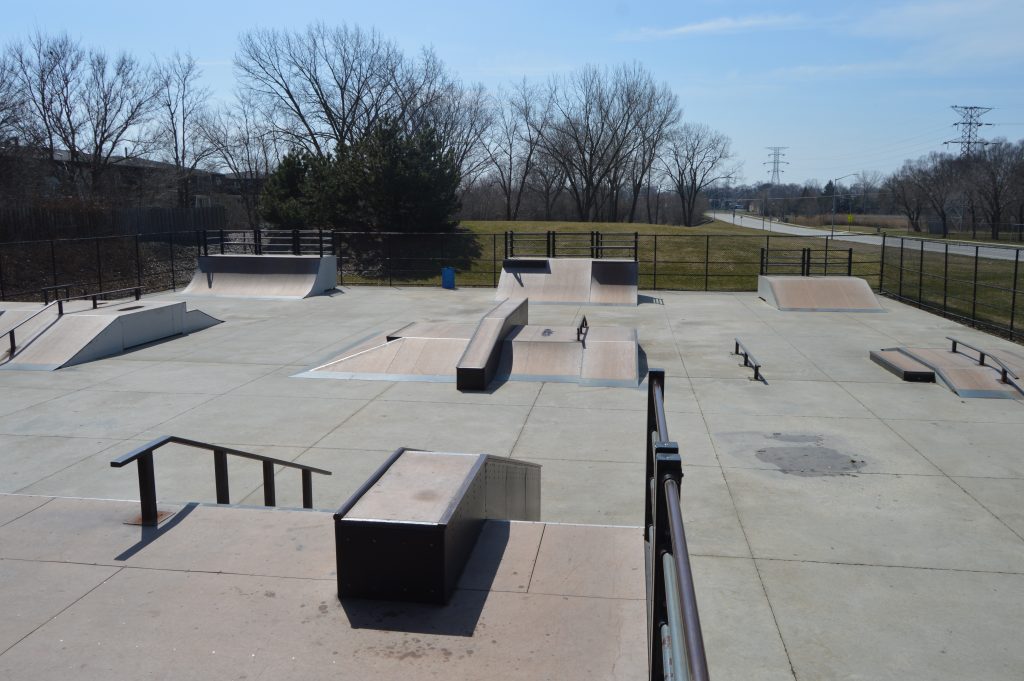 Address:
119th Place and Kostner Avenue