Press Releases/Community News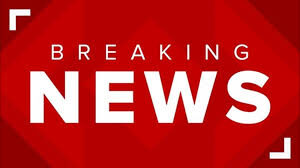 Governor JB Pritzker today announced that more than $24.9 million in state grant funding has been approved for local governments to construct, renovate, and improve buildings or purchase land to be used for public access and recreation.
The funding is made available through the Park and Recreational Facility Construction Act (PARC) grant program, part of the Governor's Rebuild Illinois capital program.
The Alsip Park District is proud to offer this opportunity to our community!
Alsip Park District (Cook County) $2,500,000:  A development project to expand the existing facility to include an indoor walking track, an additional multi-purpose gymnasium, an expanded fitness center, an indoor playground, additional program spaces including senior/teen areas, and seating in the existing gymnasium. (Contact: Jeannette Huber, 708-653-3645)
---
Laramie Park Update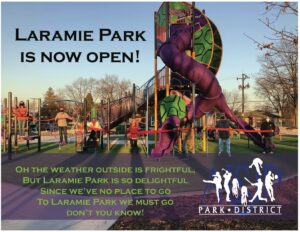 We plan to schedule a formal grand opening this spring to celebrate.  
We hope you enjoy this renovated park site that was able to be complete with the assistance of an Open Space Land Acquisition and Development (OSLAD) grant. 
---
Alsip Park District Commissioner Elected Trustee of Statewide Association 
SPRINGFIELD, IL – – Joe Schmitt, Commissioner of the Alsip Park District, was recently elected to the Illinois Association of Park Districts' (IAPD) Board of Trustees.
As an IAPD Trustee, Schmitt will assist the association with its mission of advancing Illinois park districts, forest preserves, conservation, recreation, and special recreation agencies in their ability to preserve natural resources and improve the quality of life for all people in Illinois. He will work with the 19-member board to advise the association in providing service, research, advocacy, public awareness, and educational programs to its membership of 360 park, recreation, and conservation agencies and nearly 100 affiliated business partners. 
"Joe is an outstanding proponent of enhancing the quality of life in Illinois through the services of park districts, forest preserves, conservation, recreation, and special recreation agencies," said Peter Murphy, IAPD President and Chief Executive Officer. "He is a great addition to the IAPD Board, and I know that with his guidance and expertise, Illinois parks, recreation, and conservation will thrive and continue to rank among the nation's best."
Schmitt serves on the IAPD Honors and Resolutions Committee and the Program Committee.
He was elected to the Alsip Park District board in 2003.
IAPD was established in 1928 and is the oldest state association for parks, recreation, and conservation in America.  The association serves more than 2,100 elected park, recreation and forest preserve district board members who govern 360 agencies employing 40,000 individuals. 
IAPD strives to improve Illinois' quality of life through park districts, forest preserves, conservation, and recreation agencies by establishing grants and other new revenue streams for park land, facilities, and services; educating the public about the positive effects parks and recreation have on communities; and meeting the problem of decreasing open space in Illinois